Unsightly Scratches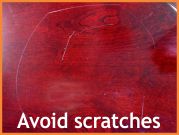 This expensive conference table belongs to a prominent Tucson law firm who called Artistry in Glass to protect against further scratching.
Office Desk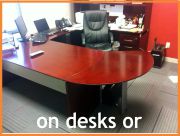 We specialize in cutting glass to protect unusually shaped desks, credenzas and conference tables.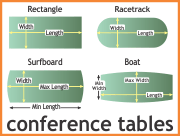 The most popular table types are rectangles, racetracks, surfboard and boat shapes. Follow this link for measuring information.
Conference Tables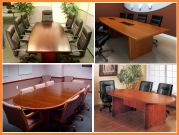 Boat-shaped and racetrack style conference tables. Call Artistry in Glass to protect your valuable investment.